The Weight Loss Surgery Selector will learn a little about your unique medical history and recommend a specific type of weight loss surgery for you instantly.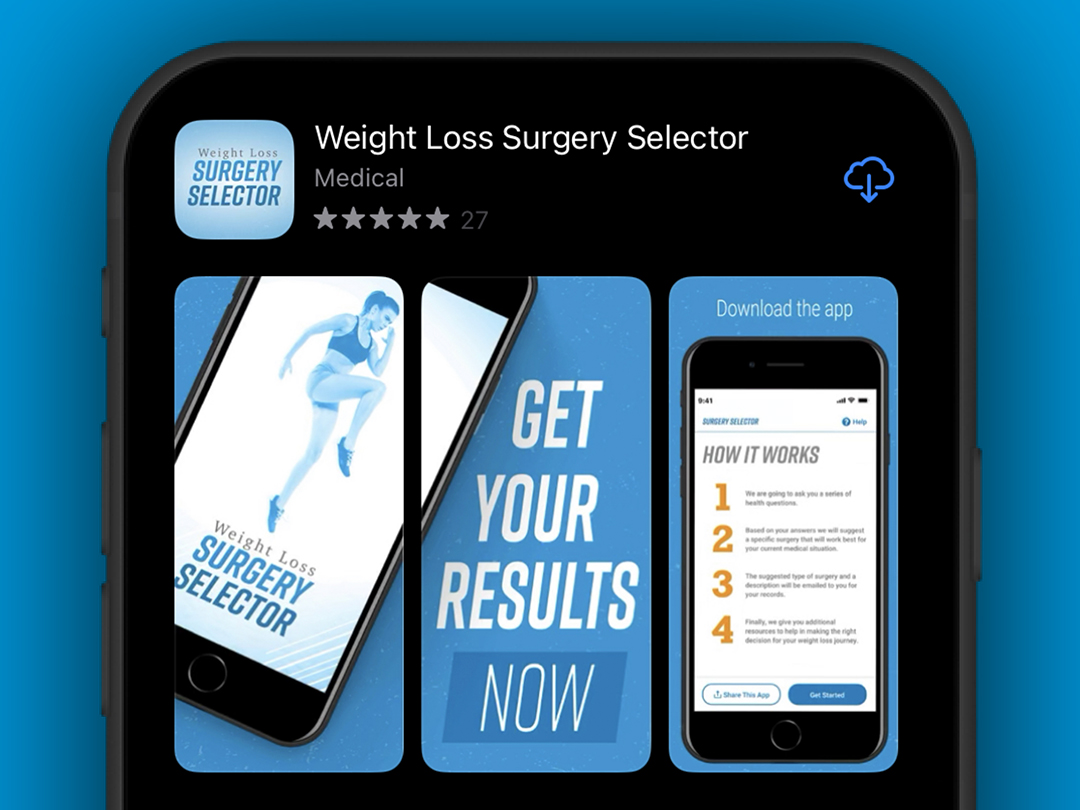 1.

Download the App

Download the Weight Loss Surgery Selector app directly to your Android or iOS device.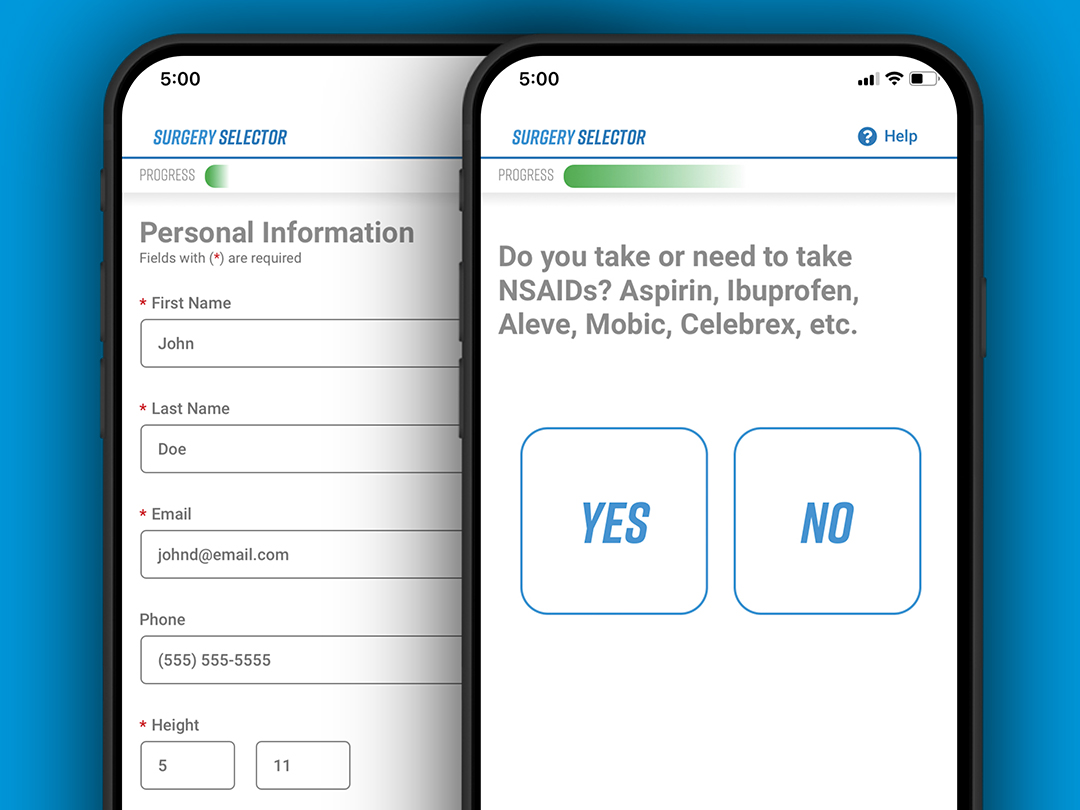 2.

Answer questions

Fill out some personal info and answer a few questions.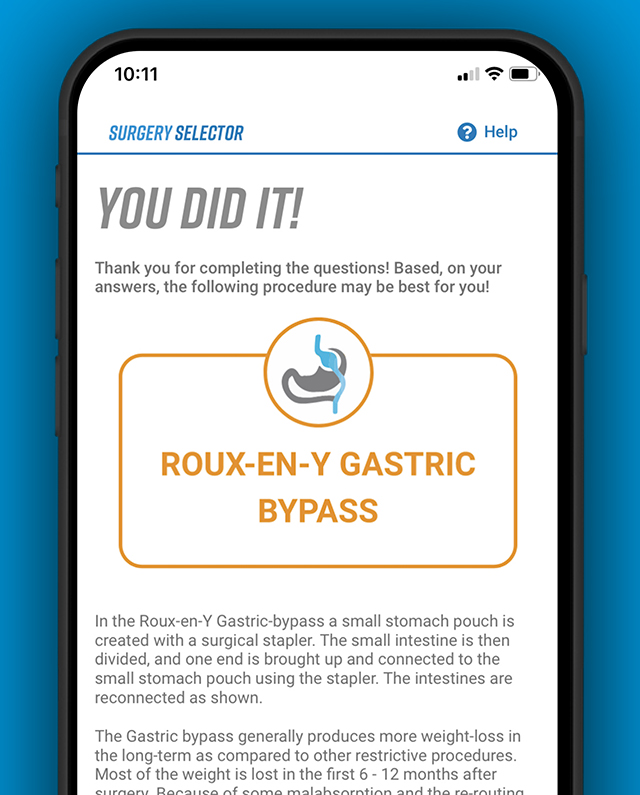 3. Receive Results
Once you have completed your questions you will receive a recommended surgery, some information about that type of surgery and how to take the next step in your weight loss journey!
a specific surgery type just for you!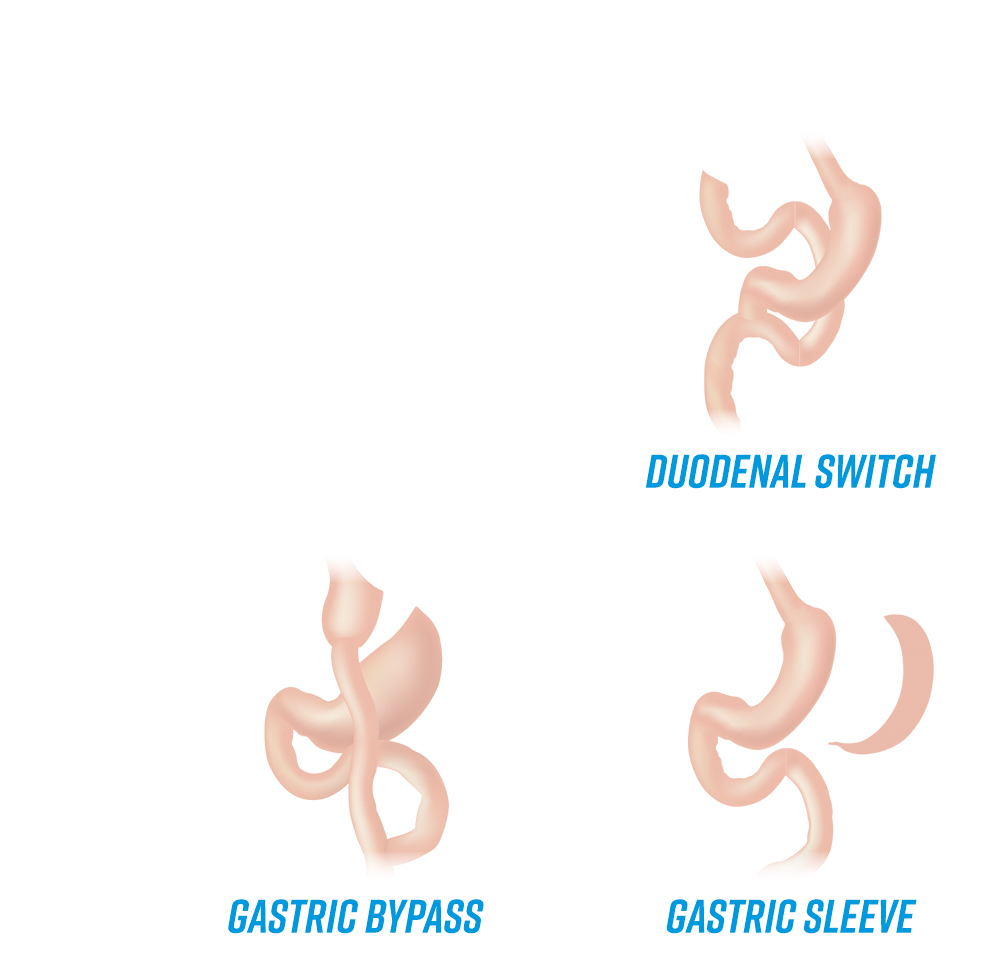 Sign up for our newsletter to make sure you stay up-to-date with the latest from Weight Loss Surgery Selector!
Are you a surgeon?
Want to work with our app? Shoot us a message and we will reach out to you.